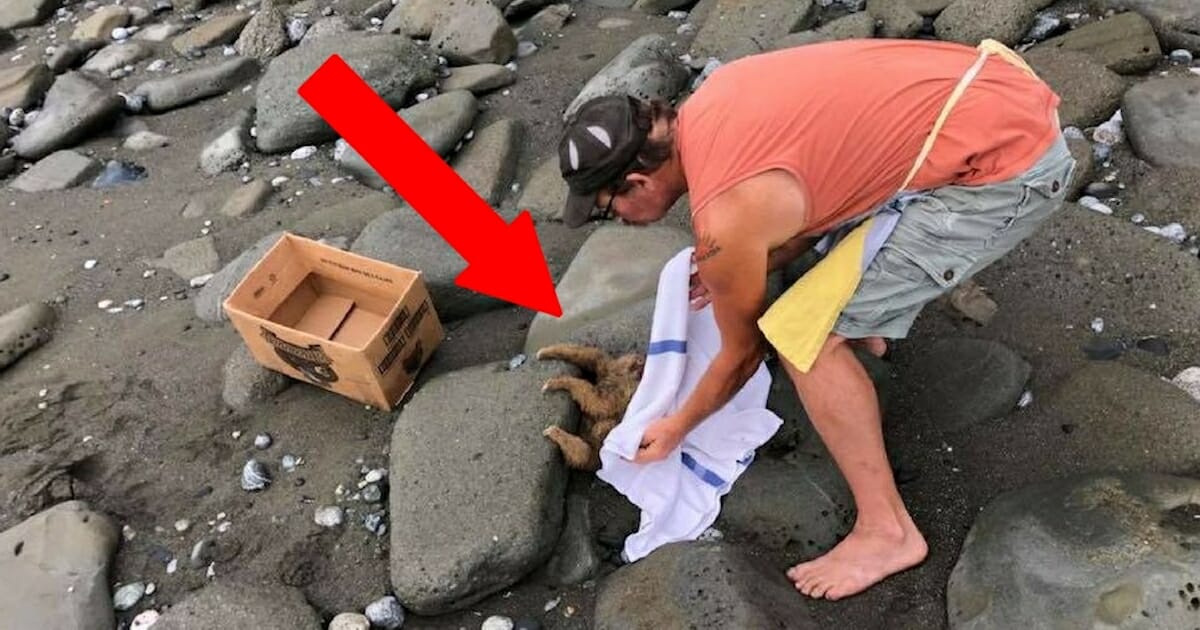 The sloth was barely surviving..
A couple by the name of Dirk and Lori Morgan are owners of Morgan's Jungle Lodge and Morgan's Canoe & Outdoor Adventures. They were with two other guests on Costa Rica's Osa Peninsula Beach, right after high tide when they came across a rare animal.
Thinking that they were the only ones on the beach at that time, they strolled down the beach and were not expecting to spot something in the distance. As they inched closer to investigate the 'thing', they realized that they had found a young two-toed sloth which was hanging for dear life on the rocks! The little sloth did not even make a sound to cry for help until they got closer to him.
Sloths are usually found in the forests of Central and South America, but this little one had somehow ended up on the beach instead – hanging on for dear life during the high tide! The couple looked all around, but to no avail as there was no adult sloth in sight. There were also dogs roaming around the area, thus they needed to get the sloth to safety as soon as possible.
They wiped the salt water off the baby sloth's face, rinsing and then drying him in the process. They kept him warm by wrapping him up with a blanket they had on hand. They proceeded to ferry him to a nearby animal rescue, where he will be examined and well-taken care of. Until he's ready to be released back into the wild, he would be under the staff's care.
Watch the story unfold in the video below!
Had to share this story!